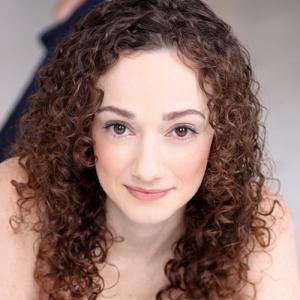 Megan McGinnis, standby for Side Show's twins on Broadway, appeared as 'Violet' in today's (December 3) matinee performance, in place of Erin Davie. Davie is, however, performing in this evening's show.
Directed by Bill Condon, Side Show is currently in performance at Broadway's St. James Theatre. The musical includes new music by multiple Grammy Award winner and Academy Award, Golden Globe, and Tony Award nominee Henry Krieger(Dreamgirls), with book and lyrics by Tony Award nomineeBill Russell and additional book material by Bill Condon, and choreography by Tony and Olivier Award nominee Anthony Van Laast (Mamma Mia).
The cast of Side Show features Erin Davie and Emily Padgett, who reprise their leading roles as Violet and Daisy Hilton, as well as Matthew Hydzik as Buddy Foster, Robert Joy as Sir, Ryan Silverman as Terry Connor, and David St. Louis as Jake. The ensemble of Side Show characters includes Brandon Bieber as the 3 Legged Man, Matthew Patrick Davis as the Geek, Charity Angel Dawson as the Fortune Teller, Lauren Elder as the Venus di Milo, Javier Ignacio as the Dog Boy, Jordanna James as the World's Tiniest Woman, Kelvin Moon Loh as the Half-Man Half-Woman, Barrett Martin as the Human Pin Cushion, Don Richard as the Reptile Man, Blair Ross as the Bearded Lady, Hannah Shankman as the Tattoo Girl, Josh Walker as the World's Tiniest Man, with Brandon Andrus, Con O'Shea-Creal, Derek Hanson, Michaeljon Slinger and DeLaney Westfall.
Side Show is inspired by the remarkable true story of the Hilton twins, Daisy and Violet, who were legends in their time and the highest paid performers on the vaudeville circuit. Side Show is their heartwarming search for first love and acceptance amidst the spectacle of fame and scrutiny under the spotlight.
McGinnis most recently created the role of 'Jerusha Abbott' in the John Caird/Paul Gordonmusical Daddy Long Legs, in London and around the US (LA Ovation Award, Boston IRNE and Eliot Norton Award, Chicago Jeff Nomination). Her other Broadway credits include Les Miserables (Eponine), Little Women (Beth March), Beauty and the Beast (Belle), Thoroughly Modern Millie, Parade, and The Diary of Anne Frank. National Tours: Fiddler on the Roof (Hodel), The Sound of Music (Liesl), James Joyce's The Dead (Lily).
The actress has appeared on TV in "Dear John," "Sister, Sister," "Wings," and "Blossom", as well as the films Anywhere But Here and A Goofy Movie. McGinnis is also featured on the cast recordings of Daddy Long Legs, Little Women, Parade, and Sutton Foster's album Wish, singing the duet "Flight." She has her BA in English from Columbia University.
---